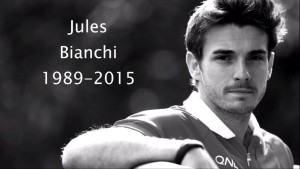 Take me down to the Hungaroring where track is twisty and the girls are pretty. Does it reminds you a song from a very famous rockband from the 90's ? While I'm writing you this post two days passed since the sad news of the Jules Bianchi's death. It was saturday morning when I read it, and change my day. Reminding me the weird cicumstances of his accident. There's nothing more to say.
After facts like this everybody come back to the old topics: should F1 be safer, and this and that. What I personally think about this is that drivers know when they decide to join motorsports that risks are always there. It's a part of the DNA of the sport itself. F1 it's safe enough to me, it's just you can't forsee everything. No risk equal boring races. Anyway RIP Jules. My Thoughts to his family and his friends.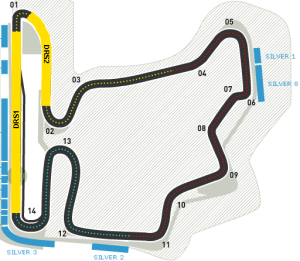 It's week race and we're heading to the good old Hungaroring Budapest for the 10th race of the championship 2015. A twisty circuit and one of the old school ones. Brought to F1 in '86. The track is located on a dusty ground, and it is very rarely used outside of the annual F1 race and for this reason the cars finds very "dirty" and difficult to use outside of the predetermined lines. A car that comes out of these trajectories usually brings in additional dirt on track.
For these reasons, and for it's tortuous design, the Hungaroring is a circuit where overtaking is very difficult and is generally considered one of the most boring F1race. The location in the middle of summer favors the number of visitors but not the show, since is almost always a very hot weekend.

It is pretty challenging. You need to hit every apex right, don't make any mistakes in your line selection, it's quite a difficult one to get right but I do find it to be a lot of fun on the simulator. Pirelli choice will be Soft and Medium, downforce level: medium to high. 70 laps. Two DRS zones. Here is the video on the F1 Simulator on the Hungaroring. Hope you enjoy. What do you think F1 should be after another accident? Should safety be improved or we just have to be conscious of the risks that motorsports has? Let me know. See you next time.