Singapore: The Dark Side Of The Formula One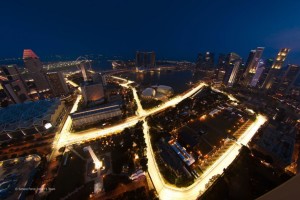 After the fastest track in the calendar Monza, all the F1 circus move to Asia again for the Marina Bay street circuit in Singapore Grand Prix 2015. Hot, humid, nightrace. Theese three words describe better what is the next race in the Formula One calendar. Singapore Marina Bay race track is a street circuit, and has been the inaugural night race event in the F1 history, and the first street circuit in Asia. The first year was 2008 and Alonso won the first Formula One edition of the Grand Prix, driving for the Renault F1 Team with Flavio Briatore in controversial circumstances…
Every running of the race has featured at least one safety car. Although the track has seen some minor changes as seen above, the basic layout has in many aspects remained unchanged. It is a twisty circuit that is the slowest in Formula One running at normal race distance above 305 kilometres (190 mi), which combined with its features of proximity to walls leads to frequent safety cars, further extending the running to upwards of two hours. The bumpiness, the heavy braking zones, the lack of daylight and the humidity makes the race very testing for both drivers and cars.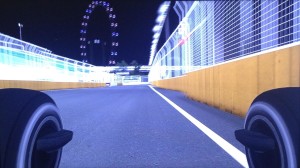 It has some 90-degree turns, but is pretty variable in that aspect, featuring technical sections with quick direction changes as well. Overtaking is primarily done at the end of the first sector, where top speeds are at their highest. Runoff areas exist at the end of the long straightaways, but are very short by Formula One standards. At most parts of the track, cars run very close to the walls. The FIA has confirmed that this weekend's Singapore Grand Prix will feature two DRS zones, continuing a trend set throughout the 2014 season. Pirelli compunds: soft yellow and supersoft red.
Personally it's one of my favourite tracks to practice. Here you can watch a fast lap around the Singapore Marina Bay circuit in the simulator. Subscribe to my channel, leave a like in my facebook page and leave a comment down here ! What do you think of this circuit? what is the best part of it?
See you in Sochi Russia !