There is no doubt that Fanatec products are the best among the commercial ones. Everyone was convinced that sooner or later the famous German company would enter the market even for those looking for a professional steering wheel with Direct Drive technology. Today I can confirm with certainty that Fanatec's Direct Drive is under construction and is expected to be released by the end of the year.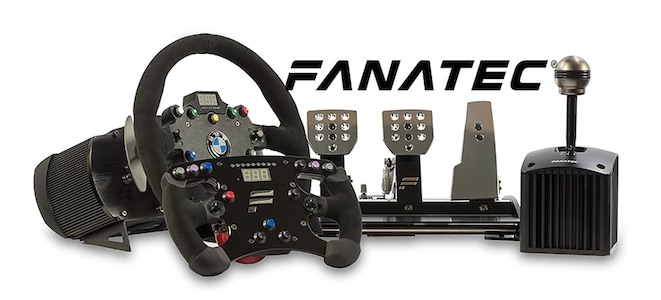 The beautiful news comes through the iRacing forum (only seen by those who have an active subscription), where a Fanatec "insider" has decided to empty the bag. The steering wheel is still far to be completed so details and prices are still unknown. Knowing Fanatec, but above all the cost of making a professional steering wheel, the final price will only be high. Keeping in mind that today who wants to opt for such a steering wheel will have to shell out over 1000 euros as a minimum.
What about compatibility for this new Fanatec Direct Drive wheel?
It will therefore be a product designed for true enthusiasts and at the same time for those who can afford to spend such figures for their favorite hobby. The good news is that the current drivers of the ClubSport series will be compatible with the new base.
Fanatec has confirmed that it will be fully compatible with ALL of the Clubsport steering rims, but it will also support a new line of rims. Fanatec is planning on releasing a "Hardcore Line" of devices, including rims, shifters, pedals, and so on.
Fanatec Direct Drive VS Consoles?

This is the big news console compatibility!

Thomas from Fanatec said this new Direct Drive wheel will be compatible with PC of course. He also mentioned that he "sees no reason why it should not work on the Xbox One". However, the "first generation DD base will NOT work with the Playstation 4".
This is very good announcement, for all the hardcore console users as we're likely going to see an Xbox One compatible Fanatec Direct Drive racing wheel!
Waiting to find out more about it, how much do you think will cost the new Fanatec steering wheel?